Welcome
[
]
Hi, welcome to Implausable Alternate History Wiki! Thanks for your edit to the File:Margovya.jpg page.
Please leave a message on my talk page if I can help with anything! -- Wingman1 (Talk) 13:27, April 5, 2013
Hi there!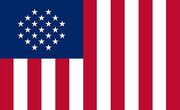 Welcome to our wiki, and thank you for your contributions! There's a lot to do around here, so I hope you'll stay with us and make many more improvements.
Recent changes is a great first stop, because you can see what pages other people have been editing, and where you can help.
Questions? You can ask at the Help desk or on the "discussion" page associated with each article, or post a message on [[User talk:Whipsnade (talk) 16:58, April 5, 2013 (UTC)|my talk page]]!
Need more help? The Community Portal has an outline of the site and links to pages to help you learn how to edit.
Please sign in every time you edit, so that we can recognise an established user.
I'm really happy to have you here, and look forward to working with you!
Whipsnade (talk) 16:58, April 5, 2013 (UTC)
History of Margovya.
[
]
Awsome! I love your new timeline! It's great!Whipsnade (talk) 21:42, April 25, 2013 (UTC)
Stop the snoopers
[
]
Have you seen this? Whipsnade (talk) 03:17, February 10, 2014 (UTC)
A Diffent channel
[
]
When i frist propsed my different channel group timeline (multi pod anything goes alternate culture timeline provied it dosn't volite earlier canon)  on my blog  back in febury 2014 you and a few othe people were intersted. However beside me the only person involed in the timeline was Whipsnade and he neaver made any articles for it he just gave me advice on how to expand my articles for the timeline. anyway i  am rexnding my invation to you and other people to make articles for my timeline. Also since whipsnade gone on atleast 3 months of haitus i would apperaite if you wouldn't mind i ask you to help me expand my differne channel article ideaGoldwind1 (talk) 03:27, December 28, 2014 (UTC)
http://community.wikia.com/wiki/User_blog:Semanticdrifter/Digital_Protest_Against_the_FISA_Improvements_Act
Rafael
Possible Merger
[
]
I propose, if you would be interested, a merger between this wiki and my wiki . This would help strengthen both wikis and allow for more activity within the wiki thereafter created. This would also help us be more competitive with the Althistory Wiki. All of our goals line up, all of our morals line up. Feel free to reply if you're interested.
TbombTheAltHistorian (talk) 13:41, November 23, 2017 (UTC)
Wassap
[
]
Sup. Ismael Perez Ψ (talk • contribs • blog) 07:18, November 22, 2018 (UTC)